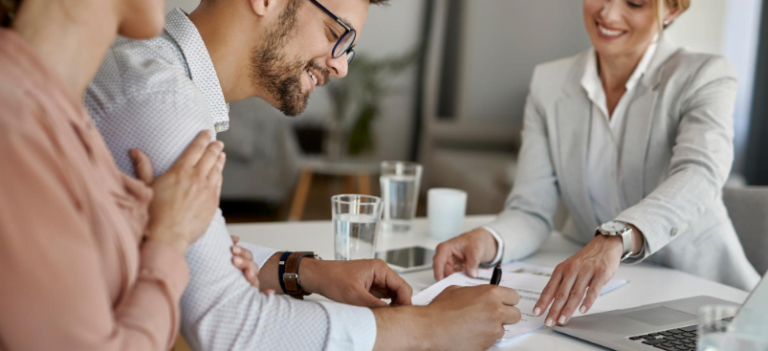 Nadakkavil Hospital
Insurance Department
The insurance help desk of Nadakkavil Hospital is always available to assist you. he department can be contacted at +91 8156 803 123
KASP - KARUNYA AROGYA SURAKSHA PADHATHI
"KARUNYA AROGYA SURAKSHA PADHATHI (KASP) is the health care scheme which aims at providing a health cover of Rs. 5 lakhs per family per year for secondary and tertiary care hospitalization to over 42 Lakhs poor and vulnerable families (approximately 64 lakhs beneficiaries) that form the bottom 40% of the Kerala population". State of Kerala decided to converge all the Government sponsored health care schemes namely RSBY (Central and State Government combined scheme, where the premium is shared in the ratio 60:40), Comprehensive Health Insurance Scheme-CHIS (Kerala government fully sponsored scheme i.e. full premium paid by the State), Senior Citizen Health Insurance Scheme-SCHIS (all the senior beneficiaries aged 60 years and above in the RSBY/CHIS families were provided additional coverage of Rs 30,000 per beneficiary) and Karunya Benevolent Fund-KBF (Trust model implemented through Lottery department) along with Ayushman Bharat – Pradhan Mantri Jan Arogya Yojana (PMJAY) and formulated Karunya Arogya Suraksha Padhathi (KASP).
Ayushman Bharat PM-JAY is the largest health care scheme in the world which aims at providing a health cover of Rs. 5 lakhs per family per year for secondary and tertiary care hospitalization to over 10.74 crores poor and vulnerable families (approximately 50 crore beneficiaries) that form the bottom 40% of the Indian population. The households included are based on the deprivation and occupational criteria of Socio-Economic Caste Census 2011 (SECC 2011) for rural and urban areas respectively. PM-JAY was earlier known as the National Health Protection Scheme (NHPS) before being rechristened. It subsumed the then existing Rashtriya Swasthya Bima Yojana (RSBY) which had been launched in 2008. The coverage mentioned under PM-JAY, therefore, also includes families that were covered in RSBY but are not present in the SECC 2011 database. PM-JAY is fully funded by the Government and cost of implementation is shared between the Central and State Governments. State of Kerala signed an agreement with NHA on 31st October 2018 and constituted State Health Agency (SHA) for implementing the scheme in the State as Karunya Arogya Suraksha Padhathi (KASP).
From 1st July 2020, the scheme will be implemented directly by Government of Kerala under trust mode (through the newly constituted State Health Agency (SHA)). The claims of Private Empanelled Health care Providers will be serviced by a TPA/ISA. The TPA selected through tender process is Vidal Health TPA Services Pvt. Ltd.
Key Features of KASP – PMJAY
Health care scheme fully financed by the government.




• It provides a cover of Rs. 5 lakhs per family per year for secondary and tertiary care hospitalization across public and private empaneled hospitals.




• KASP – PMJAY provides cashless access to health care services for the beneficiary at the point of service, that is, the hospital.




• KASP – PMJAY envisions to help mitigate catastrophic expenditure on medical treatment.




• It covers up to 3 days of pre-hospitalization and 15 days post-hospitalization expenses such as diagnostics and medicines.




• There is no restriction on the family size, age or gender.




• All pre-existing conditions are covered from day one.




• Benefits of the scheme are portable across the country i.e. a beneficiary can visit any empanelled public or private hospital in India to avail cashless treatment.




• Services include approximately 1,573 procedures covering all the costs related to treatment, including but not limited to drugs, supplies, diagnostic services, physician's fees, room charges, surgeon charges, OT and ICU charges etc.




• Public hospitals are reimbursed for the healthcare services at par with the private hospitals.
Benefit Cover under KASP – PMJAY
Benefit cover under various Government-funded health insurance schemes in India have always been structured on an upper ceiling limit ranging from an annual cover of INR30,000 to INR3,00,000 per family across various States which created a fragmented system. KASP – PMJAY provides cashless cover of up to INR5,00,000 to each eligible family per annul for listed secondary and tertiary care conditions. The cover under the scheme includes all expenses incurred on the following components of the treatment.
Medical examination, treatment and consultation




• Pre-hospitalization




• Medicine and medical consumables




• Non-intensive and intensive care services




• Diagnostic and laboratory investigations




• Medical implantation services (where necessary)




• Accommodation benefits




• Complications arising during treatment




• Post-hospitalization follow-up care up to 15 days
The benefits of INR 5,00,000 are on a family floater basis which means that it can be used by one or all members of the family. The RSBY had a family cap of five members. However, based on learning's from those schemes, KASP – PMJAY has been designed in such a way that there is no cap on family size or age of members. In addition, pre-existing diseases are covered from the very first day. This means that any eligible person suffering from any medical condition before being covered by KASP – PMJAY will now be able to get treatment for all those medical conditions as well under this scheme right from the day they are enrolled.
STAR HEALTH ALLIED INSURANCE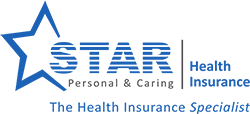 Star Health and Allied Insurance Co Ltd is an Indian multinational health insurance company headquartered in Tamil Nadu, Chennai. The company provides services in health, personal accident and overseas travel insurance, directly as well as through various channels like agents, brokers and online.
List of information and advantages being with Star Health
Protection for

 – Individual / Families on Floater Basis

Sum Insured (INR)

 – up to 2 crores

Innovative Products

 – Customer-Centric Policies

Hassle-Free Claims

 – 90% in less than 2 hours

Cashless Facility

 – 12000+ Network Hospitals

In-house Claim Settlement

 – On all 365 days by Qualified Doctors

Digital Platform

 – Highly sophisticated website

Pre-insurance Medical Screening

 – Not Mandatory in most of our Policies
SAFE WAY INSURANCE Pvt.Ltd

We have been licensed by I.R.D.A. As TPA in July 2005, and have setup our head office in New Delhi.
We are fully equipped with I.T infrastructure like Server, Computers, Printers and a State of the Art Software. We have a fully qualified and professional team of ex-Insurance industry professional and Doctors for running our Operations. We are equipped with latest IT infrastructure to meet out all requirements. Our website (www.safewaymediclaim.com) is well designed to provide comprehensive information to the Insured and the Insurer. We have tie up with more than 5,500 hospitals over the length and breadth of the country for giving cashless services to policyholders. Our Software is fully capable of handling claims and has ability to generate tailor made MIS reports/statistics as required by Insurance Companies/Organizations and other governing bodies like IIB, TAC & IRDA etc.